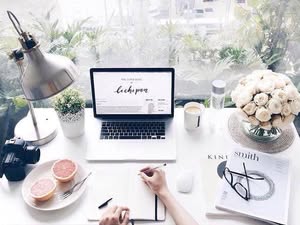 Descrizione
Personal Shopper ONLINE, is an exclusive service ONLINE ONLY with a personal shopper tailored to your specific needs.
We will help you to find the perfect online stores and perfect products to buy, accordingly with your style and habits, to give you the best advise to solve all your shopping problems and satisfying your needs, in a short time, too.
Who: the service is available for women and men.
The price is  for each person.


What: Personal Shopper Online only.
When: at the best time suitable for YOU. 
Where: 1 Hour SKYPE VIDEO CALL  or through a form to fill in.
How:  1) Through a SKYPE VIDEO CALL or Through a form to fill in, you will explain to me your style and lifestyle, your needs, what you want to improve and your budget.
2)  You will send me a picture of you, or a video, of your preferred clothes in your wardrobe.
3) I will prepare a document in pdf for you, where I will tell you the best online shopping stores where you can buy perfect for your style and I will send you mood boards about how to style your clothes, accessories etc..
4)  I will also explain through a VIDEO SKYPE call or through emails all my advices.
Languages: Italian and English. 
For any further question or request please feel free to contact us by email or by phone Tel. +39.349.5859.411